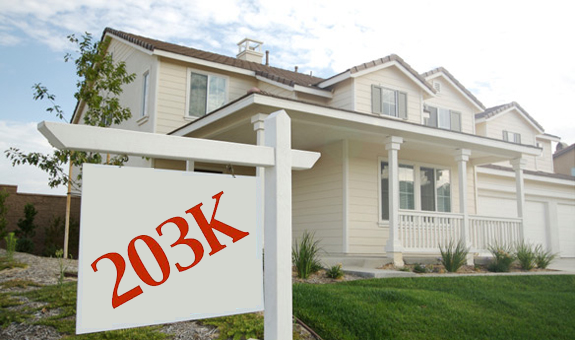 This is a loan that allow the borrower to role the purchase price and the rehab costs into the the loan.
With all of the shadow inventory, foreclosure inventory (bank, tax, municipal etc…) and refi volume going away, many lenders typically have and will gravitate towards the FHA 203(k) product as it has always been countercyclical and is not as interest rate sensitive as other loan types.
The programs can also be used to get people out of slightly underwater and minimal equity positions when they desire some home improvements.   If rising rates slow down values again this will continue to be a viable source of loans (customers doing home improvements 'fix up, instead of moving up'.)
But so many times people forget about selling the 203k and the HomeStyle renovation products which allow a convenient way for borrowers to make renovations, repairs or improvements to existing residential properties or  a purchase loan  before they move into the home.
Banks have started to offer "construction to perm" loans again .Lenders are turning to Standard and Streamlined 203(k) as refinance volume dries up due to higher rates.
Wells Fargo offers a loan like this also. We had someone come down in the past to talk to us about it. Will try to get him back.