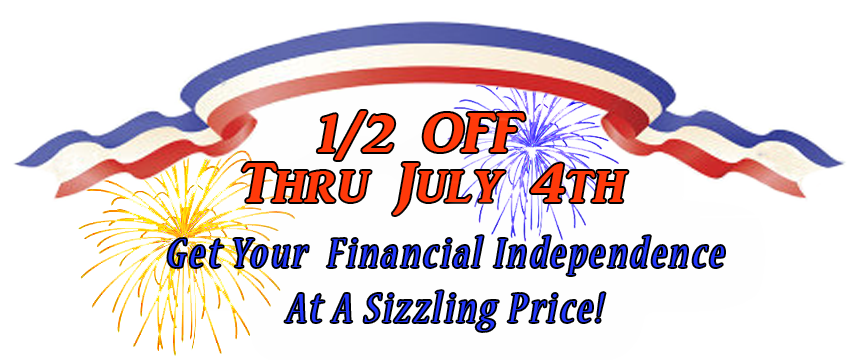 Get the whole day on video
so you can review at your leisure.
Hard Core, Quick-Start Success Training!
YOU CAN MAKE A MILLION DOLLARS in real estate
with no money, job or credit.
I know this sounds like B.S., and you could be right.
It's not B.S. when you take action, turn off the TV, sit down and look at your
life. When you follow my proven system of REAL ESTATE SUCCESS!
Are you where you wanted to be 5 years ago?
3 years ago?
1 year ago?
I can show you the basics of Real Estate that will work in any market and in any city.
DO YOU KNOW HOW TO GET STARTED
WITHOUT SPENDING A LOT OF MONEY?
ARE YOU AFRAID THAT YOU WILL HAVE TO QUALIFY FOR A MORTGAGE AND THAT IT'S THE ONLY WAY TO FUND A PROJECT?

How to create and implement your wealth goals into your life NOW
How to make and close deals in any market
How to provide financial security for you and your family
How to skip the banks and credit ratings and buy and sell houses without
waiting for the bank's approval
How to get past the naysayers and nondreamers and stay on purpose with your
path to riches
How to put money in your pocket EVERY DAY without having to punch a clock
every day
How you can focus your time and life on what's important, on what YOU have
always wanted to do in life—and do it NOW!
My basic training program can save you thousands of hours of time and money,
chasing down real estate programs that don't work. I know, I've done them all, and
with my NO B.S. GUARANTEE, I know I can help you to succeed.
BUT you need to put the time in, to learn the system- there are no get rich quick
schemes that work, except for the salesperson!
I can show you the right steps to take, the right system to create, and the best
way to get started RIGHT NOW!!
Avoid the pitfalls and the pain of the UNIVERSITY OF REAL ESTATE MISTAKES.


Take advantage of my over 25 years experience in good and bad markets to learn how to get started quickly and with no credit or cash. This is no time to go it alone.
Real estate is the ultimate home business that will make you more money than
anything else you can do. There have been more millionaires created by real estate than anything else.
Take the time to get back to the basics that have always worked.
In this video training which was from an all day workshop, I am going to give you tips that will help you avoid pitfalls and get you going. I always say that if you think education is expensive, try ignorance. Sooner or later you will go to a seminar like the school of hard knocks which is very costly. So listen to momma Phyllis and you can get rich beyond your wildest dreams.
I have been interviewed by all the major business TV and radio stations for my real estate advice. Here's your chance to learn how to get started tomorrow with no money and no credit. What you do need is education and a drive to do what it takes.
This is the best time to become a millionaire through real estate that I have ever
seen. But you need guidance.
TAKE ACTION NOW!
YOU WILL LEARN
How to deal with real estate agents AND have them bring you the best deals!
How to make money on a part-time basis flipping properties to other investors.
How to assemble a team of real estate professionals to guarantee your success.
How to get motivated sellers to call you, so you don't have to call them!
How to deal with banks and get them to accept your offers
How to set and achieve all your short and long-term investment goals!
How to find and recognize great deals – even if there is no equity
How to save thousands of dollars avoiding the pitfalls that challenge beginners.
Awesome creative financing techniques, including "nothing down" formulas!
How to multiply the value of cash reserves! Make your cash work hard for you!
How to collect hassle-free cash flow from owner financing!
How to use lease/options to control real estate areas with virtually no money
down!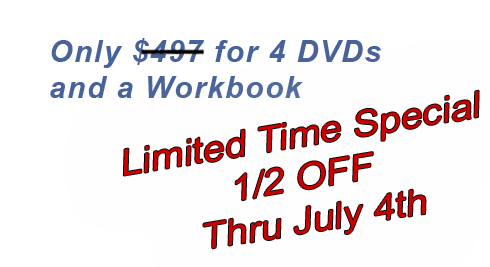 Plus: you will receive Regular market update so you will never be out of touch with what is happening RIGHT NOW!!