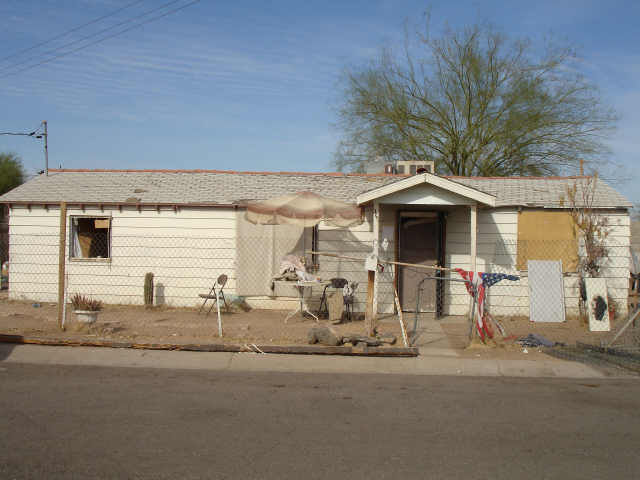 The following is a post created by Phyllis Rockower in 2016 but is still relevant. Her son, attorney, and real estate investor, William Bronchick, is continuing her blog as per her wishes and continue to educate real estate investors.
If you had to hire someone to do an inspection every time you went to look at a house, you would go broke. I don't want to spend money until I have the deal under contract. If they are not willing to agree to my terms, who cares what has to be done. My contracts (done by my genius son Bill) are like swiss cheese. In other words, they are real options. That means the other party is obligated and I am not.
However, you need to be able to determine some basic ideas about what has to be repaired and how much it will cost.
So, here is a guide about what to look for. It helps to take videos. Videos are better than pictures because you speak into the camera and give your impressions.
OUTSIDE:
Look around outside at soffits to look for termite damage

Check around windows to see what kind of windows. Old ones are wood. Check the wood. Poke it with a pencil? Is it soft?

Is the roof- old? Does it look like it has to be replaced? Are any tiles curling or missing?

Landscaping? How much has to be ripped out and replaced? Today you are not going to re-sod. Think about creative gravel design

Porch damage-  Does it have to be pained or repaired? Termites love the base of wood poles? Look for it,

Elec panel-  Does it look old?

What about the hot water heater? Is it there? Is it new?

Is there any stucco damage or other frame damage?

Doors? Ugly? Need repair? Frames around doors are favorite spots for termites. Poke.




 INSIDE
Ceilings – water damage?




 Kitchen-

1.open up the cabinets under kitchen sink- put your hand on the shelf to see if it is wet or warped. 2. What is the color of the plumbing pipe? If it's aluminum or copper and not shiny new, it's original and has to be repaired or replaced? People repair plumbing using PVC pipe which is green or black.

3. Cabinets?. Are they wood? Condition.? Can you just paint them?

4. If there has been no remodeling since original, you will have to break the backsplash, install new sink and countertop.

5. Does it have a garbage disposal and a dishwasher? Does it work? If not you will have to have one.

Bathroom –

1.look in the cabinets for damage- (same as the kitchen)

2. Shower- feel the tile. Is it soft? That is an expensive repair3. Around the toilet – stomp to see if the floor is soft- look for water damage on the wall.

4. Tub- does tile look ugly- can we just clean tub or do we have to reglaze. Try not to replace the tub.

5. Floor- is it tile or linoleum? It should be tile? Does it have to be replaced?

6. What about the medicine cabinet? Do we need a new one?

7. What about the fixtures?
              Windows-
Try to open all of them – how many don't work or are really ugly?
Misc.
Note floor level- is any part of floor soft? Does it slope anywhere?
Look for termite damage around baseboards.
Ceiling fixtures? Ugly-
Floors? You will almost always have to replace. Don't think about re-staining old wood floors. It's cheaper to put new down.
Garage
Termites? Does anything need to be done? Does garage door open and close? what kind is it.- rollup, elec?
Now you have to go to Home Depot or Lowes and find out what things cost so you can make your materials estimate.
Free eBook on how to purchase properties with no money down! Click Here!