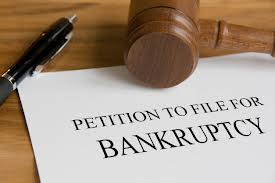 Everyone waits until the last minute to act and sometimes filing bankruptcy  the only way to buy time. You  need time to check title, go through escrow and get your ducks in a row before you close. You also have to get the homeowner out before you close. Don't let them stay afterwards. You will go to an expensive seminar.- trust me- i know.
This is what you need to know about the process.
The homeowner must do it themselves. You should not do it for them.
  You can send the homeowner to do it themselves at the closest Bankruptcy Court clerk's office . The website for getting and filling out forms for all of Los Angeles County is www.cacb.uscourts.gov/debtors
The homeowner will need to present the signed forms at the Bankruptcy Court Clerk's office closest to their legal residence and pay a fee of $300-400.  No supporting evidence is required for the info on the form, and updates can be filed to fix things if the case lasts long enough that errors cause a problem.   Paying the fee and filing the papers should get about 3-4 weeks before there is further action.
The debtor can withdraw the application (another filing process)  or the court will dismiss the case if the debtor does not properly follow through — BK Court dismissals take more like 30 to 60 days depending on how badly the original filing documents were prepared.  There are self help people for debtors in the lobby of the BK Clerk's Office in Woodland Hills, and info on free help at the website link.
   If they have any computer savvy at all, the homeowner/debtor can fill out the forms at home on the website, print them out, take them to the BK Clerk's office the next morning and automatically get 3-4 weeks."
If the homeowner is incapable of doing it themselves, there are services that will  help. You don't need a bk atty.