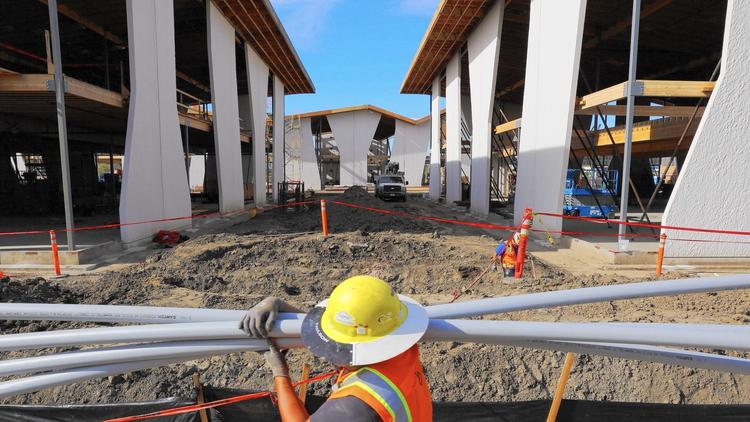 .
Even though there is currently a boom in construction of new units (biggest boom since the 1920s) we are still behind the 8 ball. For years we have built less housing than is needed.
The boom in the economy is adding to this. From 2000 to 2015, la added 157k new jobs and 236k more residents. La has grown more in 2015 than any other ca city. The number of homes, however, is far behind- 40k units… According to experts, la city needed to build 3 x the number of homes it actually did build
So its going to take years to catch up. Stop telling your out of state friends how great it is to live here.