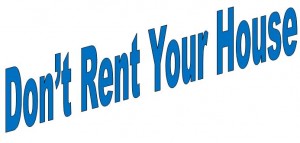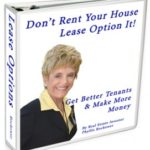 Move your property quickly,

Maintain maximum flexibility,

Cover monthly expenses

Dramatically increase your overall profit.
This course ware created by Phyllis

Rockower

 Includes:
Written manual for step by step instructions
Two audio CDs
Complete forms with contracts & agreements.
The many benefits a lease/option can provide you include:
Immediate relief from mortgage payments
Guaranteed no vacancy
No need to severely discount the purchase price
Possible tax deduction
No more tenant and toilet worries
My Favorite system: Lease option a junker
Learn how exactly how I sell houses at retail price and get my buyers to do all the repairs with their money and labor. You'll see how to make 3 times more money than quick flips on the same house, pay half the taxes and build residual income with no costly entanglements. This has been my favorite exit strategy for over 15 years, and few people even know it exists.
Here is your chance to get the courseware created by the
"Queen of Lease Options" herself
at a significant special

discount!
STILL NOT CONVINCED???
CLICK HERE to register for Phyllis' FREE webinar to get more in depth info on Lease Options
With your order, you will receive
our concise, easy to follow

Course Handbook


and complete

Audio Training
Normal Price $297

NOW $148
GET THIS COURSE NOW!!!!