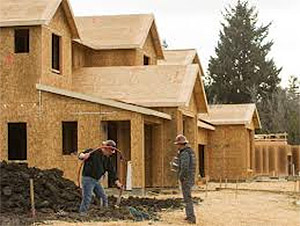 Once again there is a frenzy for new homes and people are camping out to get theirs. The median price for new homes in southern California jumped 19% in the last year to $401.New construction jumped 56%.
This also means that the economy will grow rapidly. We are so real estate based here that new home construction means new jobs in the  real estate related industry-construction workers, escrow, title, mortgage brokers, landscapers-anything related to building.
Builders are also now going back to building expensive homes with lots of goodies. They are raising prices quickly without waiting for the next phase..
Very few homes have been built since 2008. Buyers are hungry and inventory is low. I forecast that this would happen several years ago.Sounds like a bubble to me. What do you think?
Its a great time to buy and flip unless you can get a great deal.