---
Access Scanning
Looking For Fast, Reliable Document Scanning In Southern California? Let Access Document Services Handle. Looking For Fast, Reliable Document Scanning In Southern California? Let Access Document Scanning Services Handle Your Project. If you are in search of a document scanning service provider in southern California, then Access Document Scanning Solutions is the perfect choice. Located in the San Fernando Valley, Access Document Scanning Solutions offers clients fast, reliable, and accurate document scanning services that are on-time and on-budget. Whether you are looking to Scan Hard Documents Into PDF; scan into PDF with OCR; scan using 200, 300, or 400 DPI; or any other document complex scanning project, Access can deliver on-site or off-site services. Same-day service is also available for extremely urgent projects. (818) 804-1758 Javier@AccessScanning.com www.AccessScanning.com
---
Ahda Sands Financing
V. Ahda Sands
333 City Drive West, 17th Flr., Orange, CA 92868
Cell (714)588-0401
callahda4homes@gmail.com
CalBRE 01895755
---
Better Business Bureau of Los Angeles
Start With Trust CLICK HERE FOR MORE INFO
---
Brook Furniture Rental LA Showroom
Brook Furniture Rental Los Angeles Showroom, where your search for home, apartment, and office furniture rental ends! Since 1990, Brook Furniture Rental has proudly offered rental furniture in Southern California, and during that time, we've worked to satisfy clients across a wide range of industries and applications. From professional athletes on the Los Angeles Dodgers and multi-national corporations to homeowners, and small business owners, Brook Furniture Rental has the right rental furnishings for you and tried-and-true tactics for making your transition as smooth and hassle-free as possible. Come to Brook Furniture Rental today to find superb rental furniture services in Los Angeles, guaranteed.
LOS ANGELES, CA
SHOWROOM
Ph: 818-981-3129
Fax: 818-981-3674
15490 Ventura Boulevard
Suite #111
Los Angeles, CA 91403
Hours
Monday – Friday 9am to 6pm
Email: Los_Angeles@bfr.com
---
CoreLogic
Delivering Insight Through Property and Financial Data, Analytics and Services MyRental is an online tenant screening service designed for independent rental owners to facilitate informed and confident leasing decisions. The website offers a wide variety of background reports and services to help identify quality tenants who are more likely to pay the rent on time each month, protect the property, and stay for longer periods of time. MyRental is backed by CoreLogic® SafeRent® – the nation's single largest aggregator of current tenant screening data and analytics. Information in the CoreLogic SafeRent databases is updated 24 hours a day, seven days a week and undergoes seven layers of quality control to validate and clarify the data. Contact: Frank Jachetta Direct Line: (303) 704-3242 Toll-Free: 877-496-3352 Hours: M-F 8:30am to 8:00pm EST, Saturdays 9:00am to 6:00pm When calling after hours please leave a message and we will respond the next business day. Email: fjachetta@corelogic.com or Start a live chat Website: http://www.myrental.com/LAREIC20 – Receive a 20% discount on bundled purchases by utilizing promotional code LAREIC20
---
Corinthian Title & Escrow
Contact: Ed O'Bannon Direct Line: (562)505-2642
Email: Ed.OBannon@CorinthianTitle.com
---
CountyRecordsResearch
THE PREMIER SOURCE FOR FORECLOSURE INFORMATION For over 31 years COUNTY RECORDS RESEARCH has provided real estate investors with current, reliable information, allowing them to BUY REAL ESTATE AT BELOW MARKET VALUE contact: Kurt DeMeire Phone: 800-664-2567 Click Here
---
CreditSense
We take credit seriously. So should you. Start your journey with a free funding analysis that will show you your strengths & weaknesses and get you on the path to better credit and higher fundability.
Call: 801.438.9081
Text: 801.742.1791
Email: Info@CreditSense.com
Credit Analysis Credit Report: www.PrivacyGuard.com
---
ESCROW RESULTS, Incorporated
Escrow Results acts as a neutral party to facilitate a variety of real estate transactions for a diverse range of clients. Our focus is to deliver the highest level of professional service to our clients. Escrow Results is fully licensed by the Department of Corporations which holds us to a higher standard in both experience and trust accounting practices. We provide personal, friendly and conscientious escrow services and remain in business because of your support for our independence through your approvals and your trust.
"Pleasure in the job puts perfection in the work"
Anita Pintola
Sr. Escrow Officer
Proud Member of California Escrow Association
Past President SouthEast Escrow Association
8334 Florence Avenue
Downey, Ca. 90240
Phone: 562-923-6302
Fax: 562-923-0571
Email: Anita@escrowresults.com
---
Genesis Capital
Todd Harris – VP of Lending
Genesis Capital serves as a private-money lender that provides financing for highly qualified and experienced investors in the growing REO market. Genesis Capital provides first trust deed loans to "A" quality borrowers seeking to fix and flip properties.
818-661-1778 – Office
310-592-2605 – Mobile
6100 Center Drive West, Suite 630
Los Angeles, CA 90045
Email: Todd@GenesisCapital.com
Website: www.GenesisCapital.com
---
Higher Dimension
"Building Code Remediation Services For Investors" John Fluker David Fluker 400 E. Compton Blvd., Ste. B Compton, CA 90221 Cell: 323-805-3449 Office: 310-632-7199 Email: HigherD.inc@gmail.com
Higher Dimension specializes in resolving building code remediation issues for homeowners and investors. We bring all properties into code compliance for their best use and highest value.
---
HomeBuyersLA.com
We buy houses at full market price CLICK HERE FOR MORE INFO
---
Insight Consulting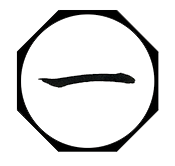 "Technical, Web & Computer Services for Investors"
Redondo Beach, CA 90278
Contact: Jeff Wheeler
Cell: 310-714-7288
Email: JKWheeler@Earthlink.Net
Insight Consulting & Design has provided computer, technology & website services to government, businesses and real estate investors for over 25 years. Services include: website & graphics creation, site maintenance, hardware troubleshooting & repair, device installation, virus remediation & data recovery, software installation & configuration, database management, instruction & training. Fully A+ Certified Computer Technician & California State Certified educator.
---
LegalShield
Everyone Deserves Legal Protection
At LegalShield, we've been offering legal plans for 40 years, creating a world where everyone can access legal protection – and everyone can afford it. Unexpected legal questions arise every day and with LegalShield on your side, you'll have access to a high-quality law firm for as little as $20 a month. From real estate to document review, speeding tickets to will preparation, and more, our attorneys are here to advise you with any legal matter – no matter how traumatic or how trivial it may seem. Our law firms are paid in advance so their sole focus is on serving you, rather than billing you. With our legal plan you will be protected and empowered to worry less and live more.
fredreilly.legalshieldassociate.com
---
Legacy Private Funding
Ryan J. Garland – Vice President, CFO Direct: 951-505-6338 Office: 909-621-2478 Fax: 951-823-5799 Email: hardmoneyryan@gmail.com Website: LegacyPrivateFunding.com
Legacy Private Funding caters to the needs of serious Investors, Rehabbers, and Sub Prime Money Borrowers who can not meet the requirements of conventional banks.
---
Pivotal Capital Group
Pivotal Capital Group is a private finance Company which specializes in making direct loans for the acquisition, renovation, and resale of non-owner occupied single family homes (1-4 unit), condos, and townhomes ("fix and flips"). Pivotal also funds ground up construction loans for in-fill single family homes. Pivotal makes loans for property located in Southern California. Brad Rust Co-President Pivotal Capital Group II, LLC 111 Corporate Drive, Suite 270 Ladera Ranch, CA 92694 949-535-1533 Direct 760-390-8259 Mobile www.PivotalCapitalGroup.com BradRust@PivotalCapitalGroup.com
---
RealtyTrac
National source for finding pre-foreclosure, auction and bank-owned deals, along with marketing lists of motivated sellers such as negative equity pre-foreclosures, vacant "zombie" properties, equity-rich owners, out-of-state owners and much more. One low annual fee for access to property information in 2,200 counties nationwide. Exclusive offer for the Real Estate Club of Los Angles: 58 percent off the subscription price! Sign up now at www.realtytrac.com/reic or call the number below to talk to a representative today. 800-306-5997 Monday through Friday, 7 a.m. – 6:30 p.m. PT Saturday and Sunday, 8 a.m. – 4 p.m. PT Email: support@realtytrac.com Website: www.realtytrac.com/reic
---
RealtyZoom
RealtyZoom offers Discount Real Estate Services for the Do-It-Yourselfer
Specializing in Listing properties on the MLS for a low flat fee and saving our clients thousands.
Our mission is to provide the industry's most innovative, cost effective approach to Buying, Selling and Leasing Real Estate.
---
ReboGateway
Lead Generation Source Website: www.rebogateway.com
---
Spann & Associates
If you are looking for a blend of personal service and expertise
you have come to the right place! We offer a broad range of services for entrepreneurs, business owners of any size, executives and independent professionals. Our rates are affordable. We are experienced and have a friendly team of professionals ready to help you.
Paul F Spann CPA
558 E Lambert Rd, Brea, CA 92821
Office:714-870-6278
Cell:714-334-6291
Fax:714-881-4370
Paul@SpannCPA.com
www.SpannCPA.com
---
Stewart's Bookkeeping & Tax Service
We provide customized accounting services tailored to the unique needs of each business and the precise record keeping that is vital to the survival and success of any business. Phone: 310-516-8303 Email: info@stewartstax.com Website: www.StewartsTax.com
---
Weekly Probate Leads
Our mission is to help you capture your share of the niche probate market by furnishing a list of recent probate filings in your area. Phone: 800.307.9124 Email: Click Here Website: WeeklyProbateLeads.com
---
Yellow Letters Complete
Real estate professionals all over the U.S are making money fast and easy when they use our hand written marketing services. Proven to deliver the highest response on the market – highly endorsed by some of the best known real estate trainers (Ron LeGrand, Than Merrill, The Short Sale Kid, Mark Taylor, and more!)
Real Estate Marketing
We provide handwritten marketing services for real estate investors and Realtors. If you're tired of spending thousands of dollars on postcards and mail merges without getting results, then it's time to change to yellow letter marketing! Don't Let This Dynamic Real Estate Market Pass You By…..Get Started Today
Website: CLICK HERE and enter "LAREICLUB" (at the site) to get the "Phyllis Rockower Discount"
---