Southern California home prices unchanged in July and August as I predicted.
Sales hit a seven-year high for the month as more people could sell as they were not  underwater any longer.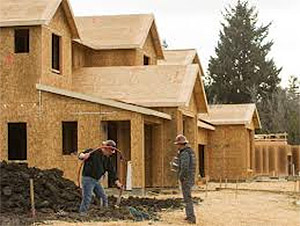 The median sales price was $385,000 last month in the six-county Southland, unchanged from July and June, real estate firm DataQuick reported Thursday. Prices were 24.6% higher than last year.
In Los Angeles County, the median price rose 28.1% to $429,000 in August, while the median in Orange County was $560,000, 25.8% more than last year.
"Home shoppers have more properties to choose as we begin to see a 'supply response' to higher values," DataQuick President John Walsh said in a statement. "Price pressures appear to be easing, though, amid higher mortgage rates, more supply and fewer cash and investor purchases."
Realtor.com reported that  listings rose in August from July in the Inland Empire as well as in San Diego, Los Angeles, Orange and Ventura counties.
In L.A. , there was a three-month supply of existing homes for sale in July, Six to seven months is considered normal.