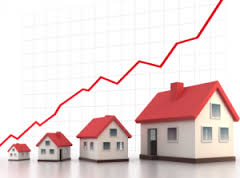 Median rose to 500K. In L.A. prices rose 9.4%to an amazing record . r$580k. Best place to try would be out  of state owners who don't read the LA Times.
Why? Economy is good, stock market is way up;so people are feeling confident. In addition, we are building way too few houses to meet the demand.
Inventory is shortest in low priced areas, That's why i stick to them.
San B  rose12.5% and Riverside7.7%, San Diego-7.4%
In a survey 50% of voters would consider moving out of state, PLEASE GO NOW !!!!
Unless the 2 crazies start a war, looks like things won't change in the near future.